2016 Mississippi Bass Federation State Championship
April 1 & 2, 2016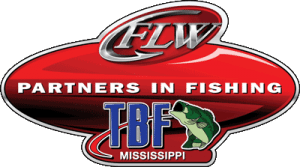 Biloxi Back Bay – Pascagoula River D'Iberville MS
Sponsored by The City of D'Iberville
Host Hotel – Scarlet Pearl Casino Resort – 9380 Central Ave, D'Iberville MS 39540
Reservations – call Rita Blenman Green at 1-228-392-1889 ext 1136 or 1137. Must be confirmed by March 22, 2016. Room rates for March 29, 30 & 31, 2016 $69.00 + 12% tax. April 1, 2016 $179.00 + 12% tax. www.ScarletPearlCasino.com.
Rosters – Mailed to Terry Arnsdorff 295 Co Rd 4701 Meridian MS 39301 or Edwin Gregory 60063 Seminole Rd Smithville MS 38870 must be received by March 12th 2016. We will have a meeting on March 6, 2016 in D'Iberville MS, 11:00 am for those whose want to turn in their paperwork – meeting not mandatory. Include roster, insurance sheet, motel listing, ads & money in packages. You may still send as many fisherman as you can. Must be in pairs of two.
$120.00 per boater. $70.00 per co angler. $100.00 in ad book sales per club.
PAYOUT – WE WILL BE PAYING 1ST THRU 6TH PLACES BOATER AND 1ST THRU 6TH PLACES CO-ANGLER. 7TH THRU 12TH PLACES BOATER AND CO-ANGLER DEPENDING ON PARTICIPATION.
Team Competition – You split your own rosters in teams of up to six. One team per form. No limit on teams per club. 1st , 2nd, 3rd, place teams awarded with money and plaques.
2016 MS STATE TEAM (top six boaters and top six co-anglers plus clubs can send 2 from their club if their club participates in the state tournament) FROM THE MS STATE CHAMPIONSHIP AT D'IBERVILLE MS WILL REPRESENT MS AT THE DIST 4 NATIONAL SEMI FINALS ON LAKE NEELY HENRY IN GADSDEN AL ON OCTOBER 15-16, 2016.
Cut off begins at midnight March 20, 2016 until midnight March 29, 2016.
Biloxi Back Bay – Pascagoula River
Ranger Cup – This is a Ranger Cup Event – All Ranger Boat owners get signed up today at www.rangercup.com.
Question please contact your club president or
Edwin Gregory                              Buddy French
President                                      Tournament Director
662-315-4401                               601-954-1693
Terry Arnsdorff                              Angie Gregory
Secretary                                      662-315-3251
601-479-0779