2019 MS High School State Championship
March 30 , 2019
2019 MS TBF SAF HIGH SCHOOL CHAMPIONSHIP
The MS TBF SAF High School State Championship was held on March 30, 2019 on Fulton Pool at Midway Marina, Fulton  MS.  It was a tuff day of fishing for the 24 teams combined with scattered thunder storms and high winds.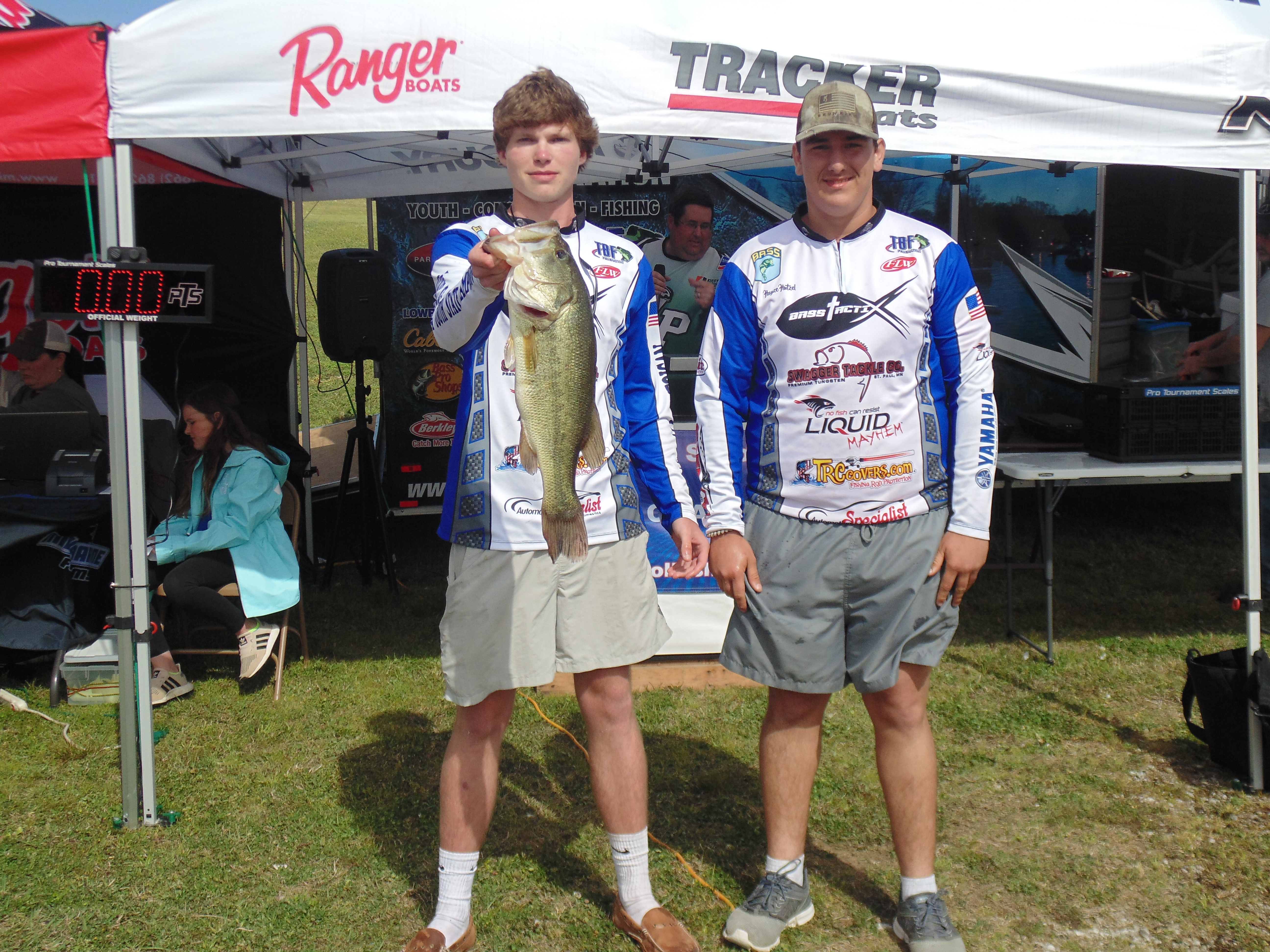 Dalton Smith and Hayes Hutsell brought in five bass weighing 16.77 pounds with big fish of the day weighing 5.55 pounds to be crowned the 2019 Mississippi High School Fishing State Champions.
Coming in second place was TJ Edwards and Houston Vaiden with four fish weighing 15.18 pounds.  Third place went to Brandon Bell and John Cox with five fish weighing 14.54 pounds.  Fourth place went to Chase Carr and Dawson Mcleod  with five fish weighing 13.20 pounds. Fifth Place went to Zachery Brown and Deondre Allen with five fish weighing 12.72 pounds.
The top teams of Dalton Smith & Hayes Hutsell, TJ Edwards & Houston Vaiden (pre qualified for Nationals) and Brandon Bell & John Cox will advance to the 2019 National Championship to be held  June 19–22, 2019 at McFarland Park, Pickwick Lake in Florence Alabama.
We want to extend a big Thank You to our Sponsors, Midway Marina, Midway Marine, and The City of Fulton for all the support of our High School Program.
2017 Mississippi Junior State Championship
2017 Mississippi High School State Championship
2016 Mississippi Youth Championship
---
2016 Mississippi High School OPEN Tournament
---
2016 Mississippi High School State Championship

---
2015 Mississippi Youth Championship
---
2015 Mississippi High School Championship
---
2014 Mississippi High School Championship
---
2014 Mississippi Youth Championship