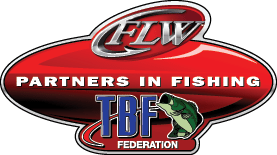 Rosters – Mailed to Terry Arnsdorff 295 Co Rd 4701 Meridian MS 39301 or Edwin Gregory 60063 Seminole Rd Smithville MS 38870 must be received by March 4, 2017.  We will have a meeting at the Aberdeen Marina on March 5, 2017, 11:00 am for those whose want to turn in their paperwork – meeting not mandatory.  Include roster, insurance sheet, motel listing, ads & money in packages.  You may still send as many as you can. Must be in pairs of two. Let us know if you need help with odd number.
$120.00 per boater  $70.00 per no boater  $100.00 in ad book sales   
2017 MS STATE TEAM (top 6 boaters and top 6 co-anglers plus clubs can send 2 from their club if their club participates in the state tournament) FROM THE MS STATE CHAMPIONSHIP AT ABERDEEN MS WILL REPRESENT MS AT THE DIST 4 NATIONAL SEMI FINALS OCTOBER 12-15, 2017. 
Cut off begins at midnight March 12, 2017 until midnight March 21, 2017 Aberdeen Lake Only.
Launch Site and Weigh-In Site:  Aberdeen Marina
50185 Old Hwy 25 Aberdeen MS  39730   662-369-9803
From Americas Best Value Inn, Head East on E Commerce St (right out of parking lot) toward US-45 (.4 miles), Turn left on to US-45 (1.1 miles), Turn left onto Old MS 25N (3.0 miles) Aberdeen Marina is on the left.
Motel:  Americas Best Value Inn – Room Rates are $60.00 king and $65.00 double.
801 East Commerce St Aberdeen MS 39730  Phone # 662-369-9803
Mandatory Check in Meeting:  Americas Best Value Inn – Hotel
WEDNESDAY NIGHT  03-22-17  6:30 PM till 7:00 PM
One person from Each team must check in.  You may do so by coming to hotel, calling or texting Terry Arnsdorff or Angie Gregory by 7:00pm.
Mandatory Tournament Banquet:  Aberdeen Park & Rec Center – Old National Guard Armory
611 West Commerce Street Aberdeen MS 39730
THURSDAY NIGHT 03-23-17
Check In 5:30pm – 6:00pm           Meal and Pairings to follow
From Americas Best Value Inn, Head West on East Commerce Street (left out of parking lot) Go 1.2 miles, building on left. Corner of Commerce Street and Matubba Street.
Emergency Contacts:
Edwin Gregory                                     Buddy French
President                                               Tournament Director
662-315-4401                                      601-954-1693
Terry Arnsdorff                                    Coy Flynn
Secretary                                               Host Club
601-479-0779                                      662-436-0792
Angie Gregory                                      Amber Pearson
662-315-3251                                      662-315-3567