Welcome to The City of Fulton
Sponsored by The City of Fulton and Midway Marine
2019 Mississippi High School State Championship
March 30, 2019
Event Information
Pre-Register – www.highschoolfishing.org
VERY IMPORTANT TO PRE-REGISTER
Go to Tournaments – 2019 SAF State, Conference & National Championships – Find Mississippi on List – Click Register – Fill in information.
Hotel – Holiday Inn Days Inn
1505 South Adams Street 1603 South Adams Street
Fulton, MS 38843 ph# 662-862-5505 Fulton, MS 38843 ph# 662-591-1087
Launch Site and Weigh-In Site: Midway Marina
641 Joe Wheeler Brown Rd Fulton MS 38843. Take off will begin at 7:00am or safe light.
1st Flight weigh in will begin at 3:00pm.
Tournament Meeting: Midway Marine
5130 Hwy 178W Fulton, MS 38843 ph# 662-862-7711
MANDATORY CHECK-IN : FRIDAY NIGHT – March 29, 2019 5:30pm – 6:30pm
Rules Meeting to begin immediately after check in.
THE TOP 10% OF THE MS HIGH SCHOOL STATE CHAMPIONSHIP WILL ADVANCE TO THE 2019 SAF HIGH SCHOOL NATIONAL CHAMPIONSHIP AT PICKWICK LAKE IN FLORENCE ALABAMA JUNE 18-22, 2019.
Creel and Length Limits: 5 fish, Must break 12 inches.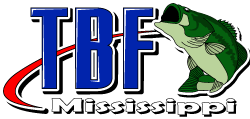 Emergency Contacts:
Edwin Gregory Tim White
662-315-4401 662-295-8946
Angie Gregory Amber Pearson
662-315-3251 662-315-3567